Data row: Facebook's Zuckerberg will not appear before MPs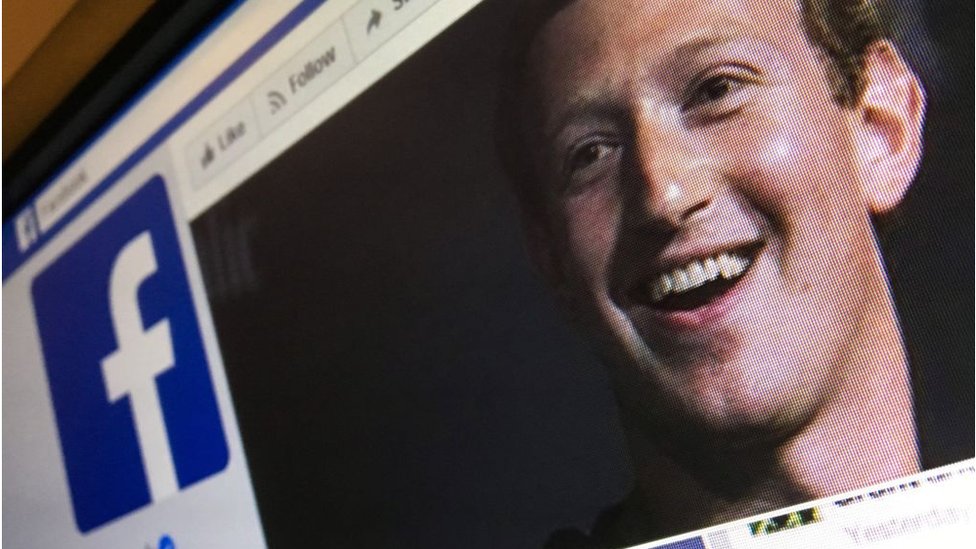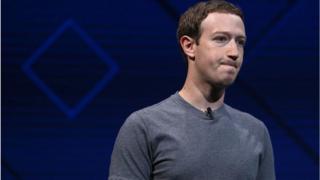 Facebook founder Mark Zuckerberg has said he will not appear before MPs investigating fake news, but will send one of his senior executives instead.
The tech giant and data analytics firm Cambridge Analytica are at the centre of a dispute over harvesting personal data and whether it was used in Donald Trump's presidential election campaign.
Mr Zuckerberg has apologised for a "breach of trust".
His stand-in will give evidence to MPs after the Easter Parliamentary break.
Chairman of the Department for Culture Media and Sport select committee Damian Collins said Chris Cox, Facebook's chief product officer, who reports directly to Mr Zuckerberg, would give evidence in the first week after the Easter break but he still hoped Mr Zuckerberg would do so too.
The select committee is currently hearing from whistleblower Christopher Wylie, who accused his former employer, Cambridge Analytica, of gathering the details of 50 million users on Facebook through a personality quiz in 2014.
He alleges that because 270,000 people took the quiz, the data of some 50 million users, mainly in the US, was harvested without their explicit consent via their friend networks.
Mr Wylie claims the data was sold to Cambridge Analytica, which then used it to psychologically profile people and deliver pro-Trump material to them.
In evidence, Mr Wylie was asked whether his main concern was with the use of military-inspired psychological operations in politics, he replied that was "part of it" but he had broader concerns.
Cambridge Analytica or SCL (CA's parent company) "don't care whether what they do is legal" as long as they "get the job done", he said.
He also criticised the company for running campaigns in struggling democracies, which he called "an example of what modern-day colonialism looks like".
"You have a wealthy company from a developed nation going into an economy or democracy that's still struggling to get its feet on the ground – and taking advantage of that to profit from that," he told MPs.
'Posh veneer'
Earlier, he described his former boss, the company's CEO Alexander Nix, as a salesman with no background in politics or technology but a lot of wealth.
On one occasion, the two of them were running late because Mr Nix had to "pick up a £200,000 chandelier", MPs heard.
Mr Wylie went on to say that Mr Nix's standard sales pitch was to play on his Eton public school education and Mayfair offices to present a "posh veneer".
Steve Bannon, Donald Trump's former chief strategist and a director on Cambridge Analytica's board, did not care about creating that impression, said Mr Wylie.
He was more interested in speaking at university events than sitting in posh offices so Mr Nix set up a fake office in Cambridge to present a more academic side of the company, Mr Wylie said.
After that, Mr Bannon decided to call the company Cambridge Analytica, he said. "In his head, it was a very academic company," he added.
Cambridge Analytica denies any of the data acquired was used as part of the services it provided to the Trump campaign.
Facebook apologises
Over the weekend, Mr Zuckerberg took out full-page advertisements in several UK and US Sunday newspapers to apologise.
He said his company could have done more to stop millions of users having their data exploited by Cambridge Analytica.
"This was a breach of trust, and I am sorry," the back-page ads said.
On Friday, enforcement officers from the UK's information commissioner carried out a seven-hour search of Cambridge Analytica's London offices after the High Court granted the data watchdog a warrant.
MPs have written to Mr Nix, currently suspended from Cambridge Analytica, to ask him to return before the committee after his previous appearance in February.